Sunny Liu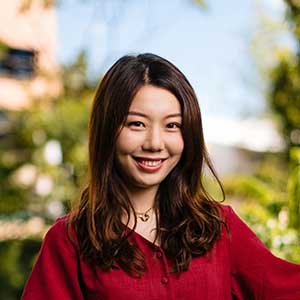 International student representative and StudyNT Student Ambassador Alumni
Sunny is pursuing a Master of Teaching degree specialising in secondary English and Chinese subjects at Charles Darwin University while also working as the marketing and communications team leader at the Kindness Shake Inc, a non-profit organisation that supports the international student and youth community in the Northern Territory (NT). She has also been recently elected as a committee member at the Multicultural Council of the Northern Territory, the peak body representing multiculturalism in the NT.
Before moving to Darwin, Sunny has been the business development manager at Melbourne-based media company Lion Media Group, specialising in marketing, public relations, content creation and external communication targeting the Chinese market in Australia.
Sunny has worked as a journalist and editor for CBD News and Docklands News covering general news with a hyper-local focus in Melbourne for two years. Prior to graduating from Monash University with double majors in Journalism and Psychology, she had interned at the Herald Sun, ABC News Breakfast, WIN News Bendigo, Ten Eyewitness News, Broadsheet Media, Crikey and several other media organisations. As a media professional and journalist, Sunny has strong abilities to find timely and unique news leads and create content and her writing appeals to both local readers and the broader audience.
Her bilingual abilities also facilitates her efficiency in covering cultural and social topics and understanding consumer needs and preferences in the Australia-China space.
Specialties: secondary teaching, digital and social media marketing, news writing and editing, video production and editing, social media management.
Last updated: 09 March 2021
Share this page: