Eliza Chui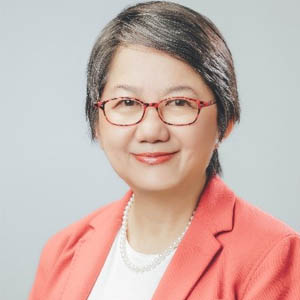 Special Project Lead, International Education Centre of Excellence, Austrade
Eliza is a proven leader to build organisational capabilities, drive change, cultivate positive relationships, and secure business outcomes.
She has led culturally diverse teams across different markets to facilitate international partnerships in trade, investment, education and R&D over a long career in higher education, government and diplomacy.
Prior to her current role, Eliza had served as Austrade's Senior Trade and Investment Commissioner for Taiwan from 2015-2020, driving the Australian Government's trade and investment promotion.
She successfully delivered new sectoral opportunities in renewables, health, digital services and skills training to Australian businesses. This was in addition to up-keeping the strong ties in resources and energy, agri-food and education.
From 2010-2015, Eliza was Austrade's inaugural Education Commissioner for North Asia based in the Australian Consulate-General in Shanghai to re-position Australian education and training in China, Hong Kong, Taiwan, Korea, Japan and Mongolia.
Previously, she held leadership roles in a range of management, policy and global marketing portfolios at several Australian universities, including 14 years at The University of Adelaide from 1996 - 2010.
---
Last updated: 28 May 2021
Give feedback about this page.
Share this page:
URL copied!