Ashar Ehsan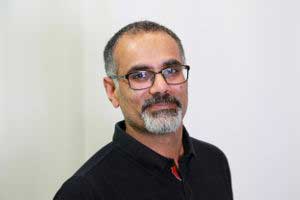 Executive Director, VET Business Operations
Mr Ashar Ehsan has been appointed to the role of executive director, VET Strategy and Operations, commenced in June 2018.
Ashar has a 25 year career history within the vocational and higher education sectors in the United Kingdom. He has held senior leadership roles with Cass Business School, University of Bradford, and University of Wolverhampton and worked across key areas such as business engagement, commercial enterprise, brand and student marketing and stakeholder partnerships. He has also spent a number of years in the private sector in ecommerce and corporate communications roles with Oxford Instruments Plc, and Fujitsu Siemens GmBH (Munich).
His academic qualifications include a BA (Hons) in Business Studies from Southbank University London and a Masters in Marketing Management, Kingston University London.
Ashar has engaged with governments and educational partners in South East Asia, Europe, North and South America, Canada, Japan and South Korea. Quite recently, Ashar was director of external relations for Ravensbourne, a dual sector institution in London, where he was responsible for international development and partnerships, global marketing and recruitment, and commercial enterprise teams.
---
Last updated: 15 January 2021
Give feedback about this page.
Share this page:
URL copied!