Anja Tinapple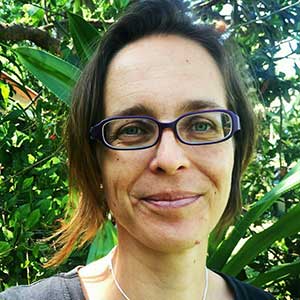 Senior Project Officer, StudyNT, Department of Indstry, Tourism and Trade
Anja arrived in Darwin in 2001 from Germany as an international student and completed an Associate Degree of Art and Design and a Bachelor of Creative Arts and Industries with a focus on Communications at Charles Darwin University. Before coming to Darwin, Anja completed a Bachelor in Economics in Berlin, Germany.
Anja has worked for the NT Government since 2005, when she joined Arts NT within the Department of Tourism, Sport and Culture. Her role as arts broker, communications and project officer has seen her work closely with the Northern Territory's arts community.
In December 2019, Anja joined StudyNT as senior project officer.
Last updated: 15 January 2021
Share this page: